We found this rather water-damaged VHS tape that was on a loop on a TV in an ice cream shop in Stratford-upon-Avon by the Royal Shakespeare Company! It was way before Shakespeare's Globe opened although Nick directed the play in the round. A different take on William Shakespeare, it features the late Ray Rosenberg who worked on 'Hamlet' with Richard Drayfus.
A bit like Dr. Who, there have been five Henry V's since its first production back at in Birmingham in 1992.
Robert Stanson, Glenn bayes, Michael Shaw and Ed Morris and our first woman, ELEANOR DILLON-REAMS. And our sixth henry is kizzy dunn!
(Although writer and original Director NICK HENNEGAN performed at the Birmingham Rep Theatre in a one-off charity performance!) And he originally wrote it to be performed by comedian LENNY HENRY.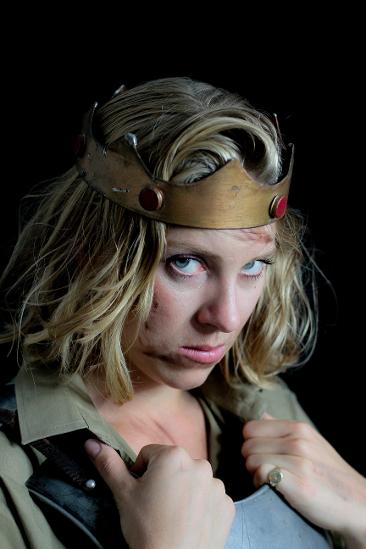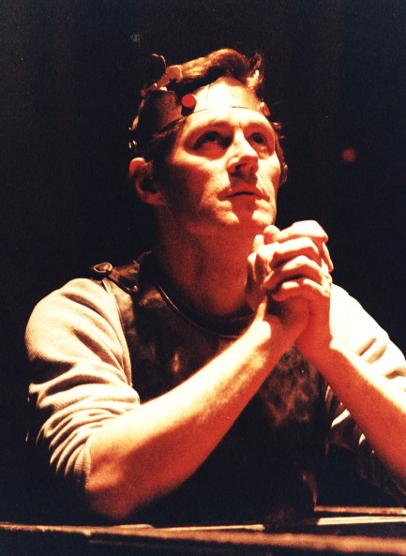 Review - british theatre guide
Henry V – Lion of England
Nick Hennegan
Guy Masterson – TTI in association with Maverick Theatre Company
Assembly Rooms
6 to 25 August 2018
Henry has just taken the throne and found himself in a battle for territory: England and France, part of the Hundred Years War. His famous battle was noteworthy in that he was well outnumbered and his army comprised war-weary beggars (including his drinking pal, John Falstaff) and this one notable battle at Agincourt. (Here the famous St. Crispin speech "We few, we happy few, we band of brothers".)
Nick Hennegan wrote this one-man (woman), tour-de-force production powerfully and masterfully delivered by Kizzy Dunn. Dunn quickly engages the audience and delivers Henry's history and biography. Wielding capably a hefty broadsword through part of this, she takes us from Henry's ascension to the throne through the battle giving a little of his following reign. We also get a nice look at Hennegan's research and evaluation.
It's a tight script, if a little dry and level at times. Hennegan's direction is never random or excessive. The music and sound design by Robb Williams and lighting are keenly apace with the monologue if not just a wee bit too-much-of-a-good-thing. When the audience becomes aware of the lighting and sound to the distraction of the production, moderation should be considered.
This is a history lesson. A lesson in playwriting and adaptation. A lesson in acting, directing and production. There will be actors, male and female, lined up to take down Ms. Dunn. (Don't let them!)